DOBRODOŠLI V HIŠO DOBREGA SLUHA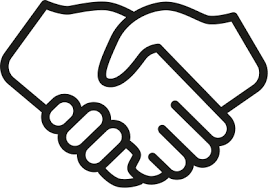 POKLIČITE NAJBLIŽJI
AUDIO BM SLUŠNI CENTER
ALI PREPROSTO IZPOLNITE
SPODNJI OBRAZEC
Smo pogodbeni dobavitelj ZZZS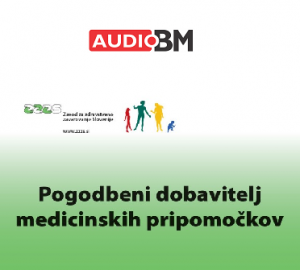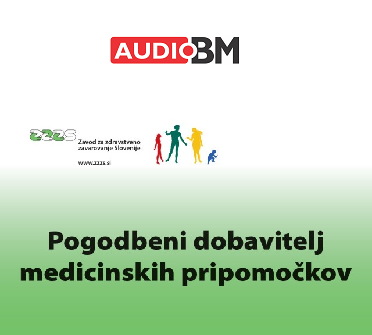 Z Zavodom za zdravstveno zavarovanje Slovenije (ZZZS) imamo sklenjeno pogodbo o dobavi in vzdrževanju slušnih pripomočkov (slušnih aparatov, digitalnih slušnih aparatov za otroke, FM sistemov in oliv). To pomeni, da k nam lahko pridete z naročilnico, ki jo izda zdravnik specialist ORL v katerikoli ORL ambulanti v Sloveniji in do cenovnega standarda bo pripomoček poravnala zdravstvena zavarovalnica.
Stranke so povedale …
Z uslugami vašega uslužbenca sem bila zelo zadovoljna. Postopek je izpeljal strokovno, prijazno in z vso natančnostjo ter ustreznimi pojasnili.
Značilnosti AUDIO BM slušnih centrov:
dostopne lokacije v pritličnih prostorih
parkirna mesta v neposredni bližini
sodobna oprema za prilagoditev slušnih aparatov
diagnostični avdiometer z računalniško povezavo
brezplačno testiranja sluha, slušnih aparatov in drugih pripomočkov
vrhunska ponudba v vseh cenovnih razredih (tudi brez doplačila)
individualna strokovna obravnava

AUDIO BM slušni centri imajo povsod možnost parkiranja v neposredni bližini.
za več informacij in svetovanje
dogovorite se za termin
naročite baterije …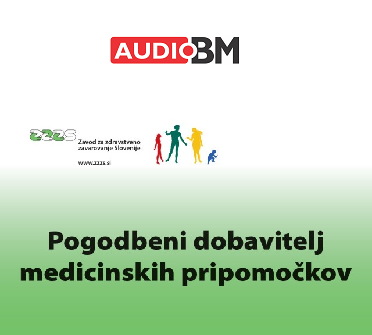 AUDIO BM hearing centers are contract retailers for Health Insurance Institute of Slovenia ZZZS.
We accept hearing aid referrals from all ENT clinics.  Choosing a hearing aid supplier is your FREE choice. Before buying a hearing aid, get to know and try out one of ours.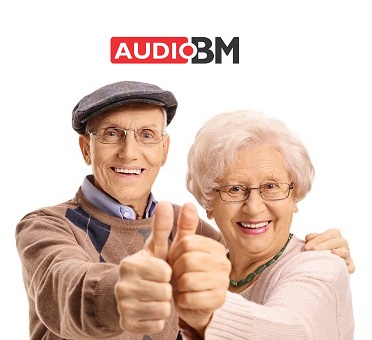 Many customers confirm our commitment to providing help so you can again hear and live better.
At AUDIO BM we work professionally and with our heart. We provide excellent service and the latest hearing aid models to meet all your needs and suit all generations - even at no extra cost.
WE REPRESENT WELL KNOWN AND RELIABLE TRADEMARKS