Odpiralni čas:
ponedeljek, sreda: 8:00 - 15:00
torek, četrtek: 11:00 - 18:00
petek: 7:00 – 14:00
Rudarska cesta 2 A
1420 Trbovlje
Le 250 metrov smo oddaljeni od ZDRAVSTVENEGA DOMA TRBOVLJE, ki se nahaja na isti ulici (Rudarska cesta 12).
Nasproti AUDIO BM slušnega centra so Mladinska knjiga, Centromerkur in trgovina z oblačili MODA. Številna parkirna mesta v neposredni bližini so brezplačna.
Sprejemamo naročilnice za slušne aparate iz katerekoli ORL ambulante.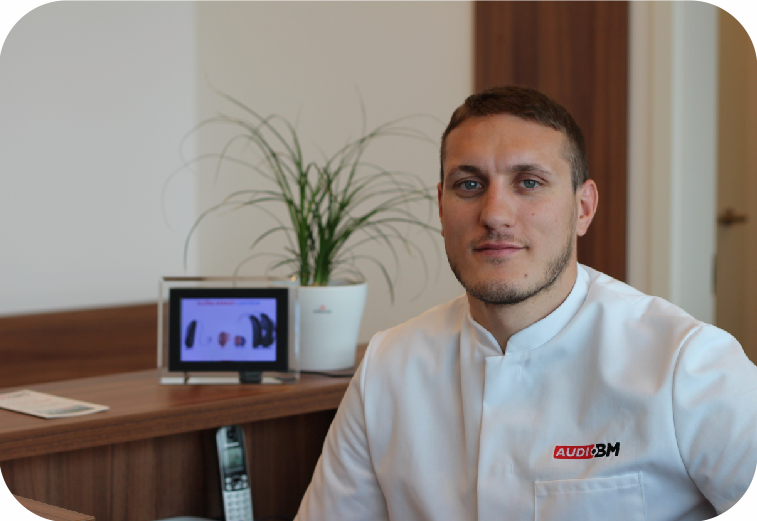 akustik za slušne aparate Trbovlje
Po izobrazbi sem Inženir multimedijev in imam veliko izkušenj na področju dela z vrhunskimi tehnologijami, ki so tesno povezane zvokom in komunikacijo, kamor sodijo tudi slušni aparati in drugi tehnični pripomočki za naglušne oz. gluhe. Podpiram kakovostno in aktivno življenje na vseh področjih. Iz prve roke razumem, kako je živeti z zdravstveno težavo, kako se z njo soočiti, ter kako jo sprejeti, da lahko pozitivno nadaljujemo življenje in spoznamo, da lahko oviro spremenimo v svojo prednost.
Email: m.drnovsek@audiobm.si
Telefon: 059 044 057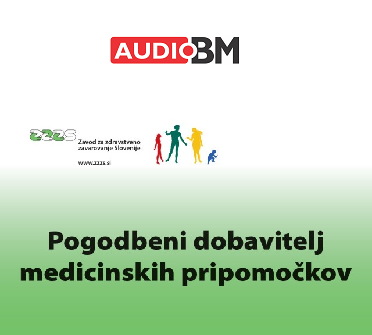 AUDIO BM hearing centers are contract retailers for Health Insurance Institute of Slovenia ZZZS.
We accept hearing aid referrals from all ENT clinics.  Choosing a hearing aid supplier is your FREE choice. Before buying a hearing aid, get to know and try out one of ours.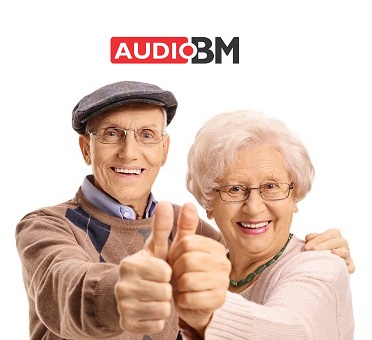 Many customers confirm our commitment to providing help so you can again hear and live better.
At AUDIO BM we work professionally and with our heart. We provide excellent service and the latest hearing aid models to meet all your needs and suit all generations - even at no extra cost.
WE REPRESENT WELL KNOWN AND RELIABLE TRADEMARKS