Odpiralni čas:
ponedeljek, sreda, četrtek, petek: 8:00 – 15:00
torek: 8:00 - 18:00
Trg revolucije 6
2000 Maribor
Nahajamo se na vogalu med Ljubljansko ulico in Trgom revolucije v neposredni bližini GLAVNEGA MOSTU in lekarne TABOR, ter le nekaj korakov stran od UKC Maribor.
Nasproti AUDIO BM slušnega centra je na Trgu revolucije Pošta Tabor, desno od nas pa prodajalna obutve La Scarpa. V neposredni bližini sta dve parkirni hiši. Imamo tudi čudovit razgled.
Sprejemamo naročilnice za slušne aparate iz katerekoli ORL ambulante.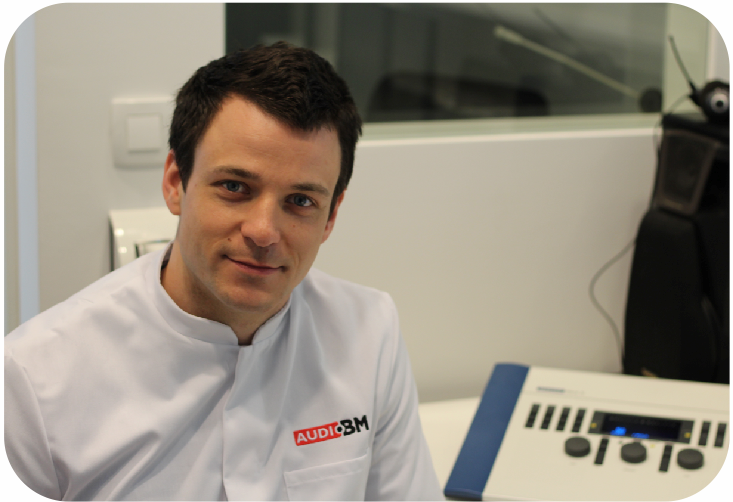 akustik za slušne aparate Maribor
Slišati in razumeti sta osnovni človeški potrebi, vendar slušne težave posameznikov vse pogosteje zmanjšujejo kvaliteto njihovega življenja in jih postavljajo pred družbeni izziv. Zato verjamem v svet, kjer lahko slušno prizadeti ponovno in brez omejitev medsebojno komunicirajo, zahvaljujoč današnji napredni tehnologiji Unitron in Sonic slušnih aparatov.
Email: j.globevnik@audiobm.si
Telefon: 059 044 056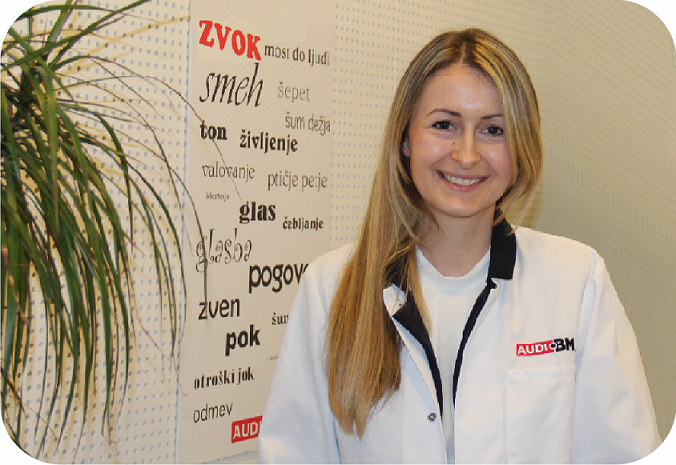 akustik za slušne aparate Maribor
Življenje nas lahko postavi v situacije pred katerimi bi najraje zbežali ali pa dano situacijo sprejmemo in postanemo močnejši. Zmeraj obstajata dve odločitvi. V čast in zadovoljstvo mi je, da sem postala del AUDIO BM tima, da lahko ljudem, ki sprejmejo svojo naglušnost, ter si želijo sprememb, pomagam na poti do boljšega sluha in kvalitetnejšega življenja.
Email: m.pauman@audiobm.si
Telefon: 059 044 056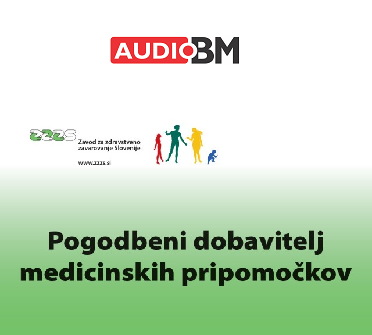 AUDIO BM hearing centers are contract retailers for Health Insurance Institute of Slovenia ZZZS.
We accept hearing aid referrals from all ENT clinics.  Choosing a hearing aid supplier is your FREE choice. Before buying a hearing aid, get to know and try out one of ours.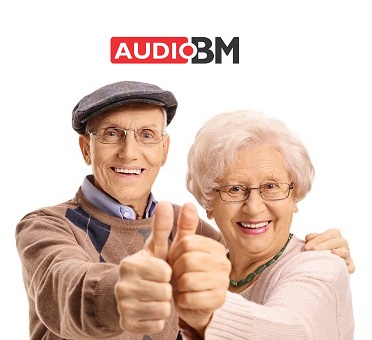 Many customers confirm our commitment to providing help so you can again hear and live better.
At AUDIO BM we work professionally and with our heart. We provide excellent service and the latest hearing aid models to meet all your needs and suit all generations - even at no extra cost.
WE REPRESENT WELL KNOWN AND RELIABLE TRADEMARKS