CAN YOU HEAR BUT CAN NOT UNDERSTAND?
Are your friends and family accusing you of not paying attention to what they say?
First step to better hearing is admitting you have a hearing loss, while the second step would be a precise hearing assessment. If you have doubts about your hearing condition, take a fast, free of charge hearing test and try out our hearing aids, which you can also try out at home.

Besides high quality services and hearing aids, our high corporate credit rating proves, that this company is ranked as a highly successful business, with great foundation for future growth and development.

We have obtained a concession and signed a contract with the ZZZS – Health Insurance Institute of Slovenia.  We accept referrals from all ENT specialist clinics that can provide you partial funding when buying hearing aids. Basic level of hearing aids can be fully covered by the mentioned referral / funding. Choosing a hearing aid supplier is your FREE choice.
WE ACCEPT REFERRALS FROM ALL ENT SPECIALIST CLINICS WHICH CAN BE USED FOR OBTAINING HEARING AIDS AND OTHER TECHNICAL ACCESSORIES via ZIMI DISABILITY LAW
We have obtained a concession and signed a contract with the ZZZS – Health Insurance Institute of Slovenia and thus became an official retailer and service provider for hearing accessories (hearing aids, digital hearing aids for children, FM systems and ear molds). You can visit us with a referral from any ENT specialist clinic in Slovenia. Basic level of hearing aids can be fully covered by the Health Insurance Institute of Slovenia (ZZZS).
We also accept referrals for technical accessories, which are available for hearing impaired and deaf individuals via the disability law named ZIMI. We provide the widest range of products and technical accessories in Slovenia.
AUDIO BM hearing centers are the right address for hearing aids and hearing accessories. You can find our hearing centers on 13 locations in the biggest cities all across Slovenia (Ljubljana BTC, Ljubljana VIČ, Maribor, Celje, Trbovlje, Novo mesto, Brežice, Koper, Kranj, Murska Sobota, Šempeter, Velenje in Jesenice). You are more than welcome to visit us and take a free hearing test, try out our hearing aids and hearing accessories, or just ask us for an advice.
AUDIO BM hearing centers have 50 years of tradition, which is just as long as the existence of the Canadian hearing aid manufacturer Unitron (Sonova group, Switzerland), which we exclusively represent in Slovenia. To expand our range of products we also represent SONIC, an American manufacturer of hearing aids, which is a part of William Demant Holding (Denmark).
The goal of our experts – Hearing Aid Specialists is to improve the life quality of hearing impaired. Let them take care of you via individual consultation and explore the new options, that are available to you. In our wide range of products, which also includes barely visible, discrete hearing aids and hearing accessories, you will definitely find the right solution for your hearing, your needs and your wishes. Our specialists will help you make the right choice. We at AUDIO BM ensure our clients quality service at affordable rates, even without surcharges. If you have any doubts about your hearing, book a free hearing test or try out our hearing aids.
UNITRON, 50 YEARS OF TRADITION AND DEVELOPMENT
50 years of providing quality hearing aids, innovative solutions and building partnerships is quite a milestone for Unitron. All for your better hearing.
Besides the 50th anniversary, Unitron is also ranked as one of the 50 best job providers, in the small to medium sized companies in Canada. Employees pointed out they are mostly satisfied with management, social responsibility and cultural diversity.
AUDIO BM hearing centers exclusively and proudly represent Unitron in Slovenia. We highly respect and congratulate Unitron for contributing and developing affordable, high quality hearing solutions that enable the hearing impaired to return to the world of sound and communication.
Unitron has also been receiving prestigious design and technology awards (RED DOT) in many successive years.
Unitron je kar več zadnjih zaporednih let tudi dobitnik prestižnih nagrad za oblikovanje in visoko tehnologijo (RED DOT).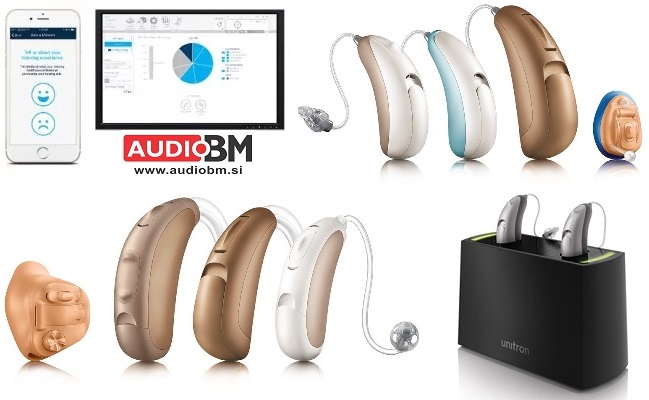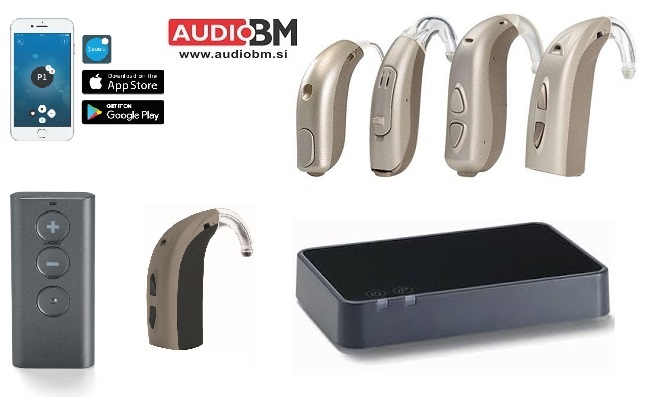 WITH SONIC, EVERYDAY SOUNDS BETTER
Sonic hearing aids have always been designed intentionally, attractive at first design with a high ease of use. The company has been founded in the United Stated and is now a part of William Demant Holding (WDH), which also includes highly known trademarks such as Oticon (Denmark) and Bernafon (Switzerland). AUDIO BM hearing centers are honored to be an exclusive provider of Demant Group hearing solutions.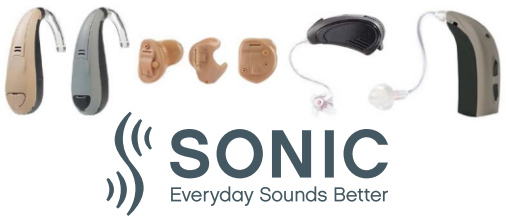 WE PROVIDE HEARING AID BATTERIES, WHICH ARE SUITABLE FOR ALL HEARING AID TRADEMARKS – HIGH QUALITY GERMAN MANUFACTURING, VERY AFFORDABLE
We provide Varta group hearing aid batteries. You can choose between two trademarks: DURACELL and POWER ONE. High quality at an affordable price. We provide even more benefits for orders made from our online store (free delivery, …).
450 EUR worth of Cochlear implants batteries can be purchased using an ENT referral (ZIMI disability law), which means you can practically get them FREE OF CHARGE.
MORE FREE SERVICES FOR YOUR HEARING!
Spoštovani! Sem izredno zadovoljna z vašim slušnim aparatom SONIC. Zvok je skoraj identičen naravnemu in s tem se mi je kvaliteta sluha izredno izboljšala, s tem pa tudi kvaliteta mojega sporazumevanja in življenja.
Z slušnimi aparati sem zadovoljen. Oseba, ki je zaposlena v Kopru  je vljudna in prijazna. Lep pozdrav
Izredno prijazno, profesionalno uvajanje novih slušnih aparatov. Točkovanje od 1 - 5 bi bila petica. Hvala, dobil sem novega življenjskega prijatelja v vašem sodelavcu Lukatu in aparatu Moxi Now.
Zelo prijazni, strokovni, razumevajoči. Nasploh sem zelo zadovoljna. Brez pripomb! Se zahvaljujem, še posebna pohvala pa gre gospodu Vladu Piriću.
hearing aid and cochlear implant batteries – suitable for all trademarks, high quality at an affordable price
hearing aid battery tester
cleaning and maintenance products
technical accessories according to disability law (ZIMI): telephones for the hearing impaired, alarms, vibrating alarm clocks, hearing loop systems, fire detectors, devices for wireless broadcasting like FM systems, …
wireless headphones for listening to the TV – various models, suitable for the hearing impaired, who don't use hearing aids
huge offer of hearing protection solutions EARSAFE: "VODA X" soft and durable, custom made silicon ear plugs for protecting your ears against water; or a head band EAR BAND-IT with foam ear plugs, which only provide safety up to a month; ALPINE ear plugs (more information bellow)
professional noise protection DREVE – custom made with the use of 3D printing technology, highly comfortable, certificate of conformity for professional use in the industry environment
ALPINE ear plugs made out of extraordinary comfortable materials and various filters for protecting your hearing against noise and water. You can use them when riding a motorbike, attending loud concerts, traveling or ensure a peaceful sleep.
if noises are disturbing your sleep, we also provide custom made ear plugs for sleeping "ZA-SPIM"
comprehensive solutions for tinnitus – hearing aids with masking noise, special sound therapy systems, sound pillows.
free of charge hearing test and hearing aids you can try out at home
service and maintenance of hearing accessories and possibility of extra insurance at TRIGLAV agency under exclusive conditions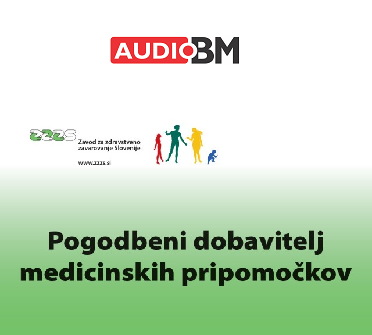 AUDIO BM hearing centers are contract retailers for Health Insurance Institute of Slovenia ZZZS.
We accept hearing aid referrals from all ENT clinics.  Choosing a hearing aid supplier is your FREE choice. Before buying a hearing aid, get to know and try out one of ours.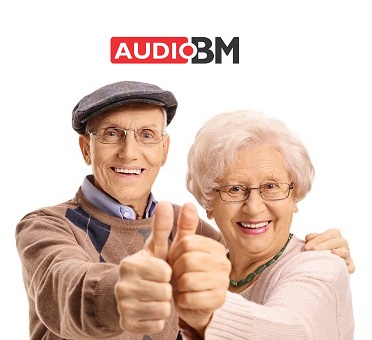 Many customers confirm our commitment to providing help so you can again hear and live better.
At AUDIO BM we work professionally and with our heart. We provide excellent service and the latest hearing aid models to meet all your needs and suit all generations - even at no extra cost.
WE REPRESENT WELL KNOWN AND RELIABLE TRADEMARKS