Odpiralni čas:
ponedeljek, torek: 12:00 - 19:00
sreda, četrtek: 8:00 - 15:00
petek: 7:00 - 14:00
Likozarjeva ulica 1
4000 Kranj
Slušni center se nahaja v Kranju na Primskovem, tik ob glavni cesti ob križišču Ceste Staneta Žagarja z Jezersko cesto. V pritličju iste stavbe, se nahaja tudi Intesa Sanpaolo Bank (bivša Banka Koper).
Brezplačno parkirišče je tik ob stavbi. Za stranke AUDIO BM sta dve parkirni mesti dodatno označeni in rezervirani.
Sprejemamo naročilnice za slušne aparate iz katerekoli ORL ambulante.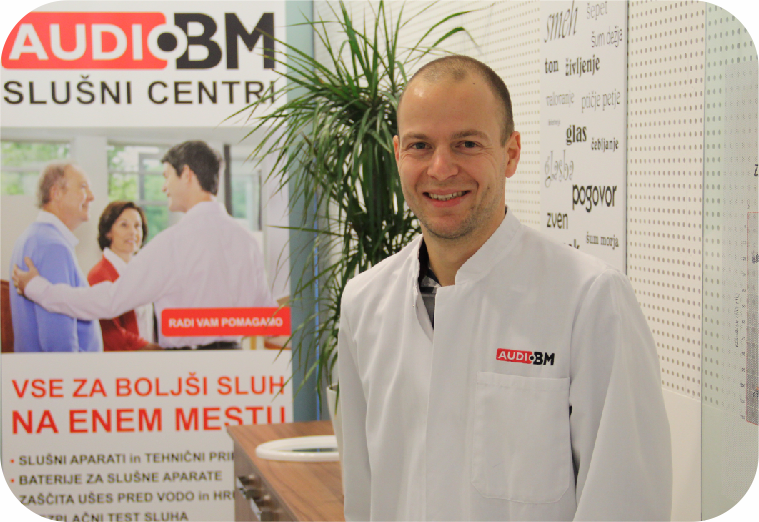 akustik za slušne aparate Kranj
Že vrsto let sem v stiku z ljudmi in se ravnam po besedah Mark Twain-a, da je prijaznost jezik, ki ga gluhi lahko slišijo in slepi lahko vidijo. Zaposleni v AUDIO BM smo pravi team, ki s svojo predanostjo strmimo k temu, da vsaka stranka odide iz slušnega centra AUDIO BM z zadovoljstvom. Sluh je eden izmed najpomembnejših čutil za vse nas in vesel sem, da lahko s svojim znanjem spremenim nekatere življenske zgodbe na bolje.
Email: a.kotnik@audiobm.si
Telefon: 059 044 954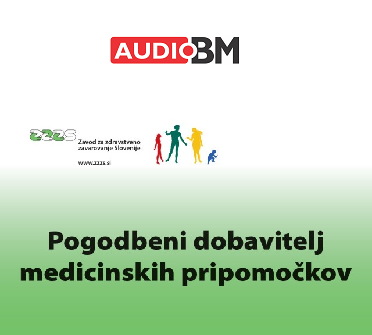 AUDIO BM hearing centers are contract retailers for Health Insurance Institute of Slovenia ZZZS.
We accept hearing aid referrals from all ENT clinics.  Choosing a hearing aid supplier is your FREE choice. Before buying a hearing aid, get to know and try out one of ours.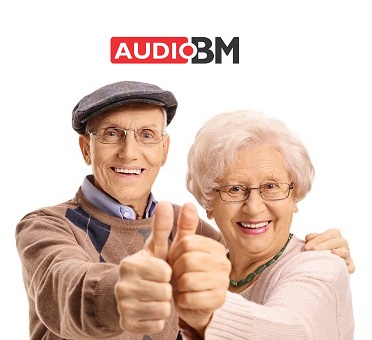 Many customers confirm our commitment to providing help so you can again hear and live better.
At AUDIO BM we work professionally and with our heart. We provide excellent service and the latest hearing aid models to meet all your needs and suit all generations - even at no extra cost.
WE REPRESENT WELL KNOWN AND RELIABLE TRADEMARKS