Z brskanjem po naši spletni strani se strinjate, da lahko uporabljamo piškotke. Za lastne potrebe analitike uporabljamo Google Analytics, ki v ta namen namesti piškotke.
Piškotki
Spremenjeni Zakon o elektronskih komunikacijah (Uradni list št. 109/2012; v nadaljevanju ZEKom-1), ki je začel veljati v začetku leta 2013, je prinesel nova pravila glede uporabe piškotkov in podobnih tehnologij za shranjevanje informacij ali dostop do informacij, shranjenih na računalniku ali mobilni napravi uporabnika. Piškotni niso nič novega, zakon je posegel zgolj v način obveščanja in soglasja uporabnikov spletne strani glede njihove uporabe. Z uporabo naše spletne strani se z uporabo piškotkov strinjate.
Naša spletna stran lahko v brskalnik vašega računalnika odloži tako imenovani »piškotek«. Piškotki so majhne besedilne datoteke, ki nam dajejo podatke o tem, kolikokrat posameznik obišče našo stran in kaj ga zanima v teh obiskih. Piškotki sami ne vsebujejo nobenih podatkov, ki bi omogočali identifikacijo posameznika. Podatkov, zbranih s pomočjo piškotkov, ne bomo posredovali tretjim osebam.
Večina spletnih brskalnikov samodejno sprejme piškotke, kar lahko spremenite v nastavitvah tako, da računalnik piškotke zavrne ali pa da prejmete opozorilo, preden se piškotek shrani.
Za informacije o nastavitvah piškotkov kliknite na ime vašega brskalnika:
Firefox
Chrome
Internet Explorer
Opera
Uporaba piškotkov na naši spletni strani
Naša spletna stran uporablja piškotke, zato, da lahko izključno za lastne potrebe, razločujemo med obiskovalci in štejemo njihovo število in tako izboljšujemo delovanje strani. V ta namen uporabljamo najbolj razširjeno orodje Google Analytics. Več o Google Analytics piškotkih si lahko preberete s klikom na to povezavo.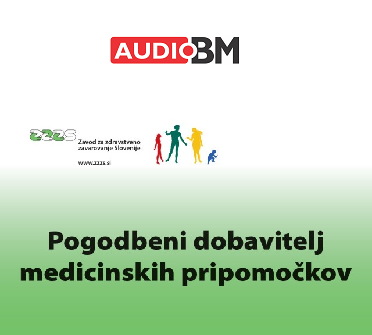 AUDIO BM hearing centers are contract retailers for Health Insurance Institute of Slovenia ZZZS.
We accept hearing aid referrals from all ENT clinics.  Choosing a hearing aid supplier is your FREE choice. Before buying a hearing aid, get to know and try out one of ours.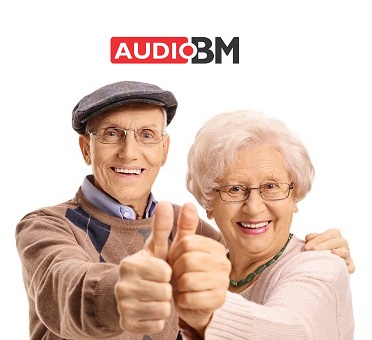 Many customers confirm our commitment to providing help so you can again hear and live better.
At AUDIO BM we work professionally and with our heart. We provide excellent service and the latest hearing aid models to meet all your needs and suit all generations - even at no extra cost.
WE REPRESENT WELL KNOWN AND RELIABLE TRADEMARKS