Odpiralni čas:
ponedeljek, sreda, četrtek: 8:00 – 15:00
torek: 10:00 - 18:00
petek: 7:00 - 14:00
Ljubljanska cesta 5 B
3000 Celje
Nahajamo se v pritličju stavbe MAKSIMILIJAN.
V neposredni bližini so: Telekom, Simobil in Adecco.
Za stavbo Maksimilijan se nahaja veliko urejeno parkirišče.
Sprejemamo naročilnice za slušne aparate iz katerekoli ORL ambulante.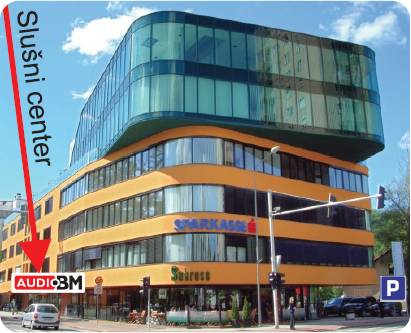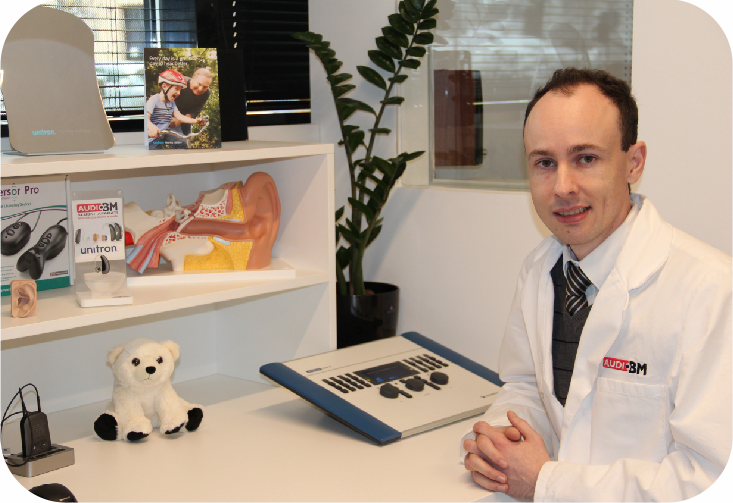 akustik za slušne aparate Celje
Slišati glas drage osebe, poslušati šumenje morja, petje ptic, slišati smeh vnukov, poslušati najljubšo glasbo, spremljati novice na TV-ju ali radiu je nekaj, kar se mnogim zdi samoumevno. Zdrav sluh nam omogoča doživljanje sveta okoli nas v polni meri in je tako en izmed naših najpomembnejših čutov. V AUDIO BM vam bom s kakovostnimi storitvami, vrhunsko ponudbo slušnih aparatov in pripomočkov ter z zavedanjem za vaše potrebe svetoval in pomagal, da boste spet zaslišali vaš najljubši zvok.
Email:m.koren@audiobm.si
Telefon:059 044 053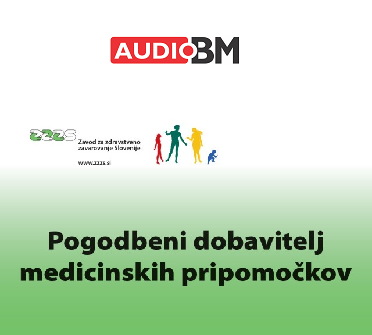 AUDIO BM hearing centers are contract retailers for Health Insurance Institute of Slovenia ZZZS.
We accept hearing aid referrals from all ENT clinics.  Choosing a hearing aid supplier is your FREE choice. Before buying a hearing aid, get to know and try out one of ours.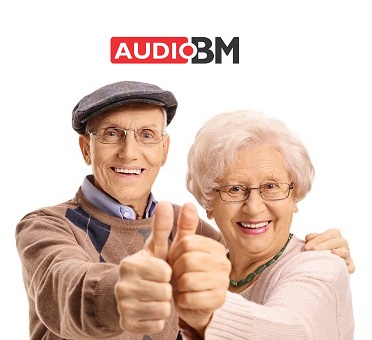 Many customers confirm our commitment to providing help so you can again hear and live better.
At AUDIO BM we work professionally and with our heart. We provide excellent service and the latest hearing aid models to meet all your needs and suit all generations - even at no extra cost.
WE REPRESENT WELL KNOWN AND RELIABLE TRADEMARKS