Odpiralni čas:
ponedeljek: 10:00 - 18:00
torek: 8:00 - 16:00
sreda: 8:00 - 16:00
četrtek: 7:00 - 14:00
petek: 7:00 - 14:00
Cankarjeva cesta 1A
3320 Velenje
AUDIO BM slušni center se nahaja blizu Zdravstvenega doma Velenje, v pritličju stanovanjsko poslovne stavbe, tik ob PODHODU POŠTA, med barom "Kofetarca" ter frizerskim salonom Lidija. V neposredni bližini so še: Knjižnica Velenje, DM – Drogerie Markt, Tedi, Pošta Velenje,… Pred slušnim centrom, v neposredni bližini, so na voljo številna parkirna mesta (tudi za invalide).
Sprejemamo naročilnice za slušne aparate iz katerekoli ORL ambulante.
ORL ambulante v Velenju >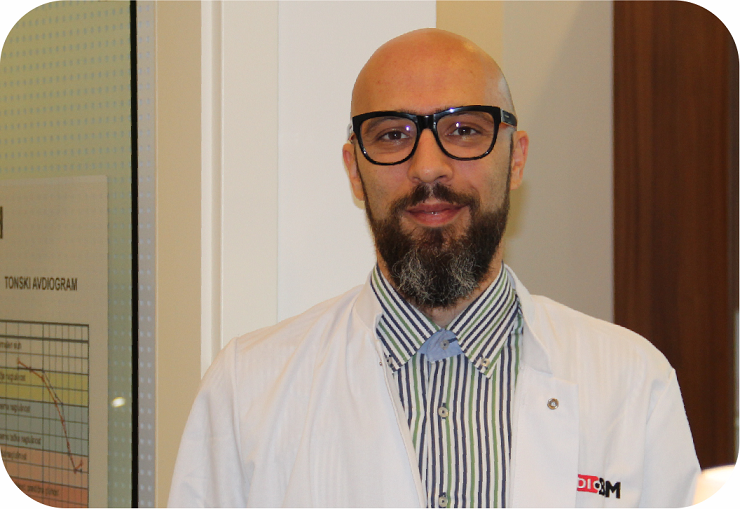 akustik za slušne aparate Velenje
Praktično vsa pretekla leta sem se posvečal glasbi, zato se dobro zavedam pomena sluha. Sedaj večino časa posvečam družini, študiju psihoterapije in seveda delu slušnega akustika. Slišati, začutiti in pomagati soljudem je moje poslanstvo, moj smisel življenja pa zapustiti svet boljši, kot v kakršnega sem vstopil. Vesel sem, da lahko v slušnih centrih AUDIO BM ustvarjam(o) boljši svet in verjamem, da ga lahko skupaj naredimo še boljšega. Slišati in biti slišan je več kot le dobra popotnica k skupnemu cilju.
Email: v.piric@audiobm.si
Telefon: 059 044 973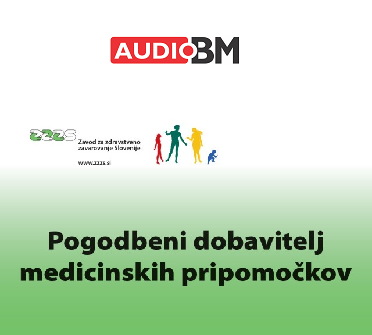 AUDIO BM hearing centers are contract retailers for Health Insurance Institute of Slovenia ZZZS.
We accept hearing aid referrals from all ENT clinics.  Choosing a hearing aid supplier is your FREE choice. Before buying a hearing aid, get to know and try out one of ours.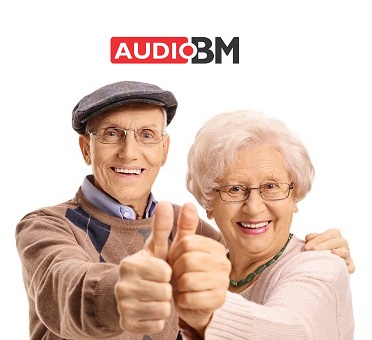 Many customers confirm our commitment to providing help so you can again hear and live better.
At AUDIO BM we work professionally and with our heart. We provide excellent service and the latest hearing aid models to meet all your needs and suit all generations - even at no extra cost.
WE REPRESENT WELL KNOWN AND RELIABLE TRADEMARKS