Ne hitite z izbiro in pred odločitvijo slušne aparate dobro preizkusite. Slušni aparati vas bodo spremljali vsaj 6 let.


Flex:trial
Na kratko: Slušne aparate vam bomo prilagodili natančno tako, kot je primerno za vas. Skupaj z vami bomo izbrali prav takšne lastnosti slušnih aparatov, kot jih potrebujete. Tako prilagodljive možnosti testiranja omogočajo samo testni slušni aparati Unitron – Flex:trial.
Testiranje poteka v vašem domačem okolju, brezplačno. 
Sprejemamo naročilnice za slušne aparate iz katerekoli ORL ambulante. Izbira dobavitelja je vaša prosta izbira.
UNITRON Flex:trial preizkušanja slušnih aparatov: 

1.
Slušne aparate različnih tehnoloških ravni vam nastavimo glede na vaše želje in potrebe. Na voljo je vrhunska in raznolika izbira, ter številne prilagodljive možnosti.
2.
Slušne aparate testirate v vašem DOMAČEM OKOLJU – in to povsem BREZPLAČNO! Le tako lahko dejansko ugotovite kaj vam slušni aparati nudijo v okolju kjer živite!
3.
Med testiranjem vam je slušni akustik vedno na voljo za dodatna pojasnila, spremembe in prilagoditve.
4.
Šele, ko ste zadovoljni se odločite za prevzem novega slušnega aparata. V AUDIO BM zagotavljamo, da bo stalni slušni aparat popolnoma nov in enakih lastnosti, kot ste jih preizkusili.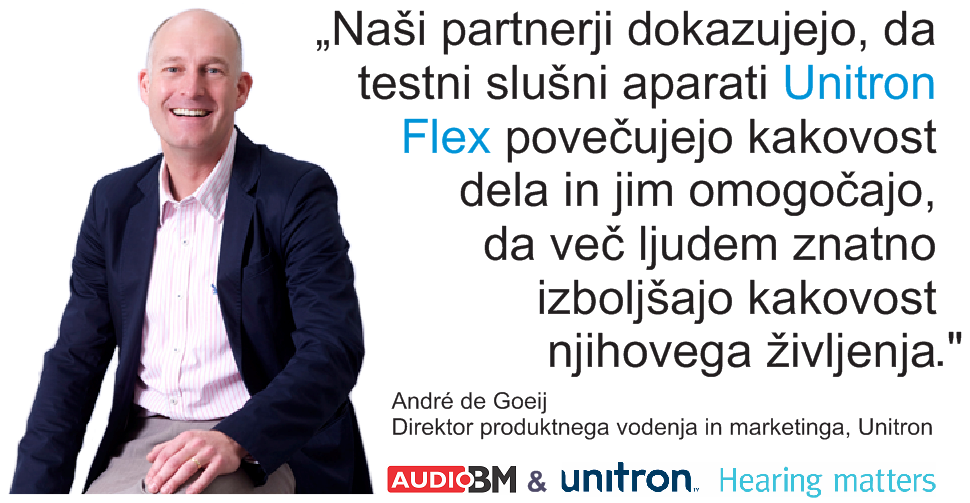 Flex:trial – Brezplačni preizkus slušnih aparatov – video s slovenskimi podnapisi
S testnimi slušnimi aparati ste lahko 100% prepričani, da boste najprej brez obveznosti in BREZPLAČNO preizkusili slušne aparate, šele nato pa prejeli stalni slušni aparat, ki bo:
popolnoma nov
z natančno takšnimi lastnostmi, kot ste jih preizkusili in ugotovili, da so primerne
v želeni barvi
Unitron je prvi proizvajalec slušnih aparatov na svetu, ki zagotavlja namenske prilagodljive testne slušne aparate že od leta 2013.
Povzetek preizkušanja slušnih aparatov v AUDIO BM:
TESTIRANJE POTEKA BREZ OBVEZNOSTI IN BREZ STROŠKOV.
SLUŠNE APARATE PREIZKUŠATE V DOMAČEM OKOLJU.
ŠELE NATO SE ODLOČITE!
Poleg slušnih aparatov lahko v AUDIO BM slušnih centrih praktično preizkusite tudi delovanje in uporabnost:
• telefonske tuljavice in indukcijske slušne zanke
• Unitron in Sonic dodatnih naprav
• drugih tehničnih pripomočkov
Tako si lahko dodatno izboljšate poslušanje in komunikacijo tudi v najbolj zahtevnih situacijah.
Dodatna oprema za slušne aparate.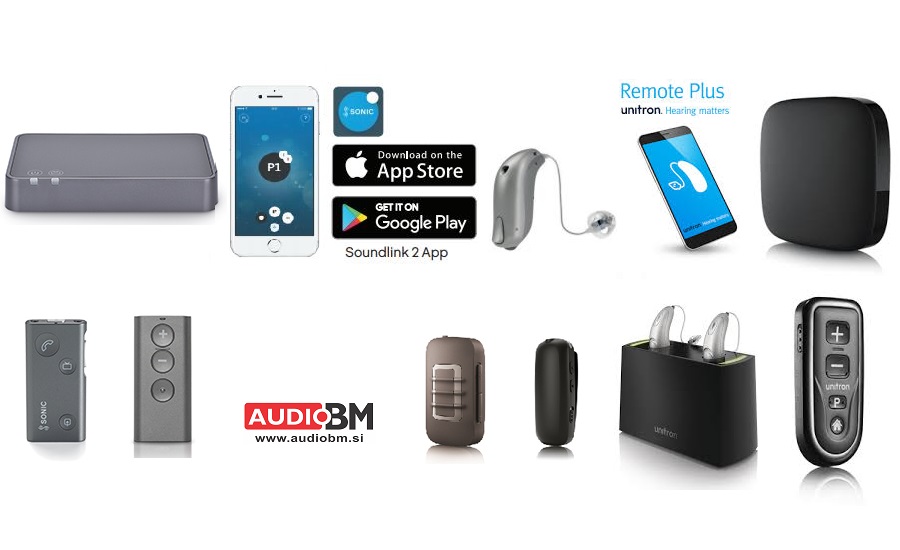 Daljinski upravljalniki, povezovalne naprave s TV in mobilnim telefonom, dodatni mikrofoni, …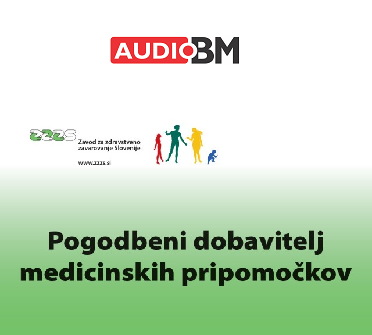 AUDIO BM hearing centers are contract retailers for Health Insurance Institute of Slovenia ZZZS.
We accept hearing aid referrals from all ENT clinics.  Choosing a hearing aid supplier is your FREE choice. Before buying a hearing aid, get to know and try out one of ours.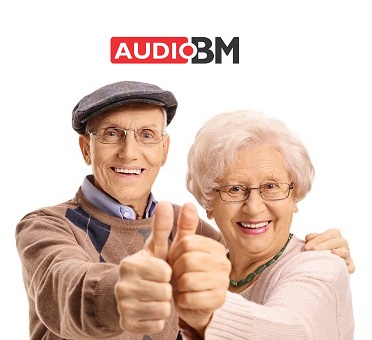 Many customers confirm our commitment to providing help so you can again hear and live better.
At AUDIO BM we work professionally and with our heart. We provide excellent service and the latest hearing aid models to meet all your needs and suit all generations - even at no extra cost.
WE REPRESENT WELL KNOWN AND RELIABLE TRADEMARKS