Odpiralni čas:
ponedeljek, torek: XX:00 - XX:00
sreda, četrtek: XX:00 - XX:00
petek: XX:00 - XX:00
Spodnji Plavž 5
4270 Jesenice
Slušni center se bo nahajal v Mercator centru, ki je v neposredni bližini Splošne Bolnišnice Jesenice. Zagotovljena so številna brezplačna parkirna mesta. Pot do Splošne bolnišnice vam bo z uporabo dvigala vzela samo dobro minutko. Dvigalo se nahaja tik ob parkirišču.
OTVORITEV: SEPTEMBER 2018. Veselimo se vašega obiska!
Sprejemamo naročilnice za slušne aparate iz katerekoli ORL ambulante.
PRIKAZ PEŠ POTI (200M) MED SB JESENICE IN AUDIO BM SLUŠNIM CENTROM, ČE SE UPORABI DVIGALO, KI JE TIK OB GLAVNI CESTI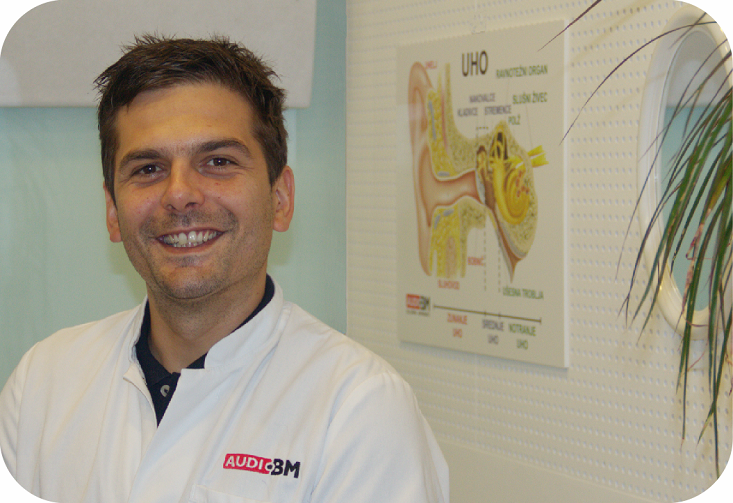 akustik za slušne aparate Jesenice
Zavedati se moramo, da je uho eno od primarnih in najpomembnejših človeških čutil. Kot slušni akustik z veliko izkušnjami na področju tonske tehnike in prostorske akustike, imam jasno poslanstvo pomagati ljudem z okvaro sluha. S pravo mero strokovnosti in kakovostnimi pripomočki sem prepričan, da vam v podjetju AUDIO BM nudimo vrhunske storitve in povrnemo stopnjo zaznavanja zvoka ter komunikacije do mere, ki omogoča ponovno prijetno počutje med najbližjimi in ostalo družbo.
Email: a.zoric@audiobm.si
Telefon: 059 044 978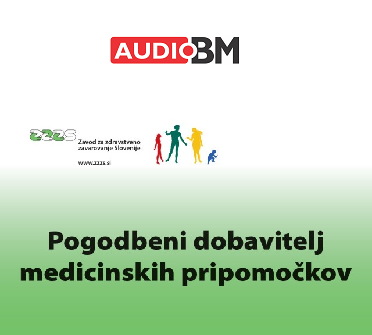 AUDIO BM hearing centers are contract retailers for Health Insurance Institute of Slovenia ZZZS.
We accept hearing aid referrals from all ENT clinics.  Choosing a hearing aid supplier is your FREE choice. Before buying a hearing aid, get to know and try out one of ours.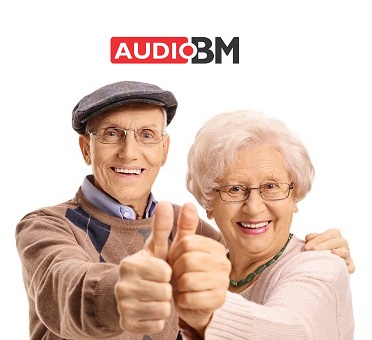 Many customers confirm our commitment to providing help so you can again hear and live better.
At AUDIO BM we work professionally and with our heart. We provide excellent service and the latest hearing aid models to meet all your needs and suit all generations - even at no extra cost.
WE REPRESENT WELL KNOWN AND RELIABLE TRADEMARKS