Odpiralni čas:
ponedeljek, torek, četrtek: 8:00 - 15:00
sreda: 12:00 - 19:00
petek: 7:00 – 14:00
Kajuhova ulica 1
8250 Brežice
Neposredna bližina Splošne bolnišnice Brežice.
Levo od nas je kava bar Petra, desno od nas pa prodaja in servis medicinskih pripomočkov Merela.
Tik pred vhodom so za naše stranke na voljo parkirna mesta.
Poslušajte radijski oglas – Radio AKTUAL Studio D >>
Sprejemamo naročilnice za slušne aparate iz katerekoli ORL ambulante.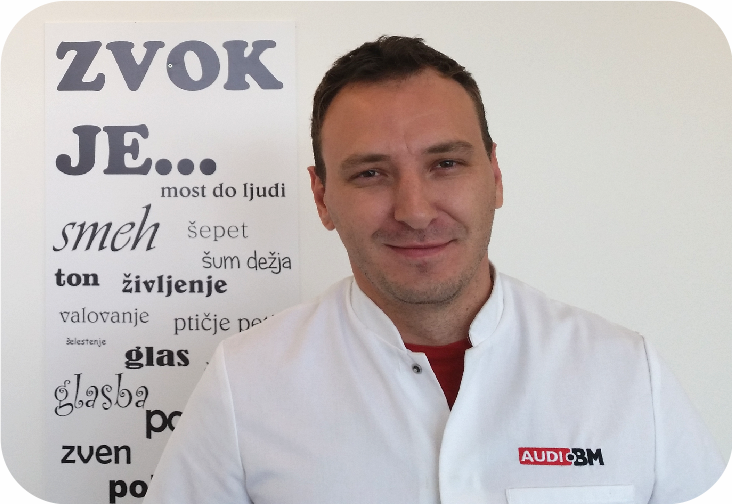 akustik za slušne aparate Brežice
Zmožnost slišati in prepoznavati glasove je darilo, ki ga sleherna oseba ceni in varuje. Tega se ne zavedamo vse do trenutka, ko ne slišimo več dobro. Prepoznava izgube sluha vam omogoča, da izboljšate kvaliteto svojega življenja. S tem zavedanjem boste ostali vpleteni v stvari, ki jih imate radi in ostali v stiku z ljudmi, ki so vam ljubi. Kot slušni akustik v podjetju AUDIO BM bom z veseljem skrbel, da ne boste nikoli ostali prikrajšani lepih trenutkov.
Email: z.vlahusic@audiobm.si
Telefon: 059 044 059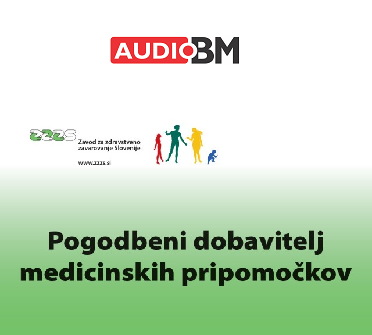 AUDIO BM hearing centers are contract retailers for Health Insurance Institute of Slovenia ZZZS.
We accept hearing aid referrals from all ENT clinics.  Choosing a hearing aid supplier is your FREE choice. Before buying a hearing aid, get to know and try out one of ours.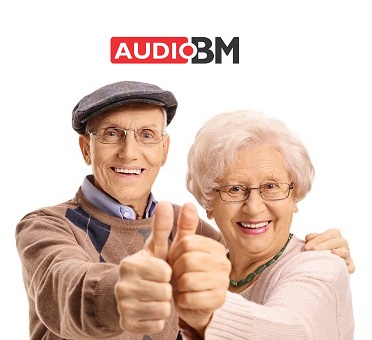 Many customers confirm our commitment to providing help so you can again hear and live better.
At AUDIO BM we work professionally and with our heart. We provide excellent service and the latest hearing aid models to meet all your needs and suit all generations - even at no extra cost.
WE REPRESENT WELL KNOWN AND RELIABLE TRADEMARKS