Odpiralni čas:
ponedeljek, sreda: 8:00 - 17:00
torek, četrtek: 8:00 - 15:00
petek: 7:00 – 14:00
Pristaniška ulica 3
6000 Koper
Slušni center se nahaja nasproti tržnice Koper, desno od hotela Koper, za kavarno Triglav. Za tržnico Koper je veliko parkirišče (brezplačno parkiranje do 60 min).
AUDIO BM spletna stran v italijanščini: AUDIO BM
Sprejemamo naročilnice za slušne aparate iz katerekoli ORL ambulante.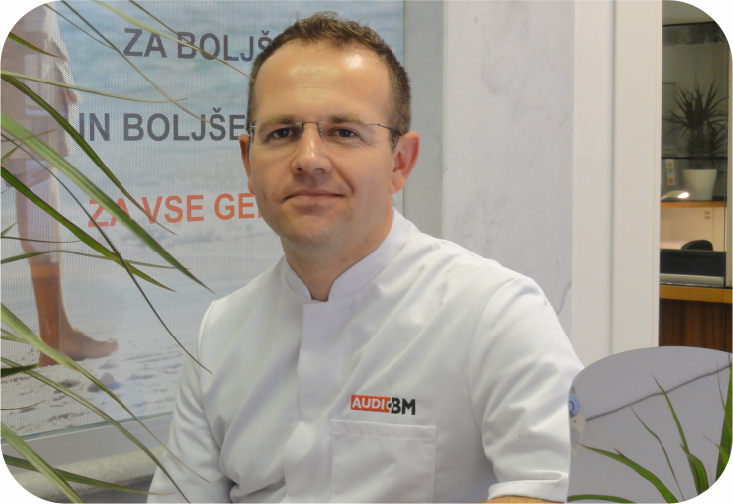 akustik za slušne aparate Koper
Če dobro slišiš, boljše in lepše živiš! Prepričan sem, da Vam v AUDIO BM ob različnih modelih slušnih aparatov lahko skupaj najdemo tistega, ki Vam najbolj ustreza. Rad delam z ljudmi in jim želim le najboljše. Na prvem mestu so vedno ljudje in rešitve, ki jim podpirajo boljšo komunikacijo v vseh stilih življenja in pri katerikoli letih. Verjamem, da lahko slušni aparati zvišajo kvaliteto življenja osebam, ki so izgubile sluh.
Email: d.olenik.v@audiobm.si
Telefon: 059 044 054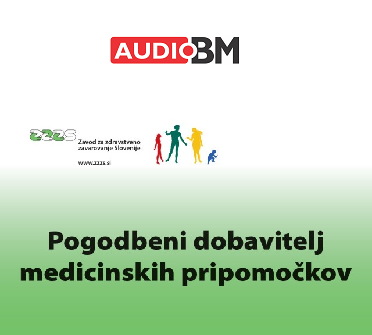 AUDIO BM hearing centers are contract retailers for Health Insurance Institute of Slovenia ZZZS.
We accept hearing aid referrals from all ENT clinics.  Choosing a hearing aid supplier is your FREE choice. Before buying a hearing aid, get to know and try out one of ours.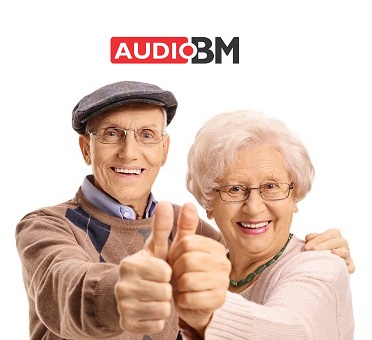 Many customers confirm our commitment to providing help so you can again hear and live better.
At AUDIO BM we work professionally and with our heart. We provide excellent service and the latest hearing aid models to meet all your needs and suit all generations - even at no extra cost.
WE REPRESENT WELL KNOWN AND RELIABLE TRADEMARKS